E-Commerce!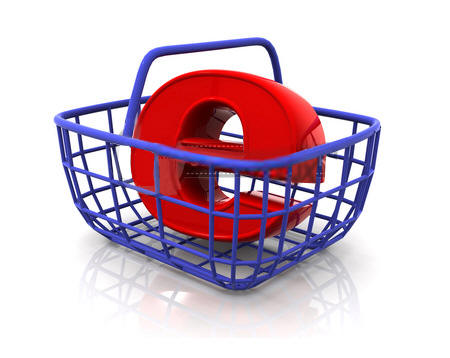 For helpful tips and explanations about everything to do with e-commerce, take a look around!
What is E-commerce?
It is the buying and selling or exchanging of products, services and information via computer networks including the internet and web.

Types of E-commerce are:
Business to Business -
Most E-commerce is business to business as secondary Businesses buy their materials off primary Businesses who deal with the raw materials. Any surplus of materials is sold off this way too.


Business to Customer -
Businesses use this type of E-commerce to sell their products or services over the internet to their customers. An example of a business that does this is Amazon.com. They sell products such as books and films by the customer paying online and having the product delivered.


Customer to Customer -
Websites such as Ebay let this happen. Users sell their own property online for other users to buy.


Customer to Business -
This is when a consumers sells a service to a Company or Business.


Non-Business -
This is when organisations have information online about themselves for people to read, such as Heriot-Watt University use their website to reach potential students.


Intra-Business-
This is when Companies pass information around within their own Company, such as training programmes.
Benefits of E-Commerce to Organisations
E-commerce changes the market for the organisation from a national one to a international one. With E-commerce there are no limits to how many customers the organisation could attract as they could be any where in the world.
More customers

Better suppliers

Most suitable business partners worldwide

Reduce the cost of creating, processing, distributing, storing and retrieving paper-based information.

Training costs can be reduced using the web

Can recruit from all over the world. For example a University offering a course in China.
This page was quoted from
"Getting Started With Electronic Ecommerce",
http://www.hw.co-cornucopia.org/InfoSkills/ThirdTerm/e-commerce/ECOMMERCE.PDF,
David Kilgour, 01/06/08
<![if !vml]>

<![endif]>